Navarre Arms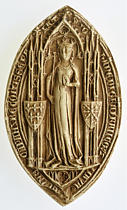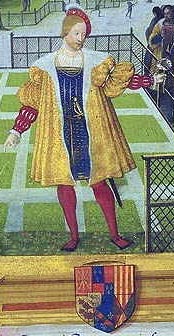 71. Initiatoire instruction en la religion chrestienne pour les enffans (Beginning Instruction in the Christian Religion for Children), attributed to Wurttemburg reformer Johann Brenz (b. 1499-d. 1570), France, around 1527, Library of the Arsenal, MS 5096, Parchment
Although a Catholic, Queen Marguerite of Navarre (b. 1492-d. 1549), King Francis I's sister, protected and corresponded with reformers. Written for Marguerite at the time of her marriage (1527), this manuscript opens with two large miniatures. On folio 1 verso is a golden crown inside a wreath bearing the arms of the princess. On folio 2, Marguerite's husband, Henry of Albret, king of Navarre (1517-1555) and grandfather of the future Henry IV (1589-1610), is shown holding a marguerite daisy.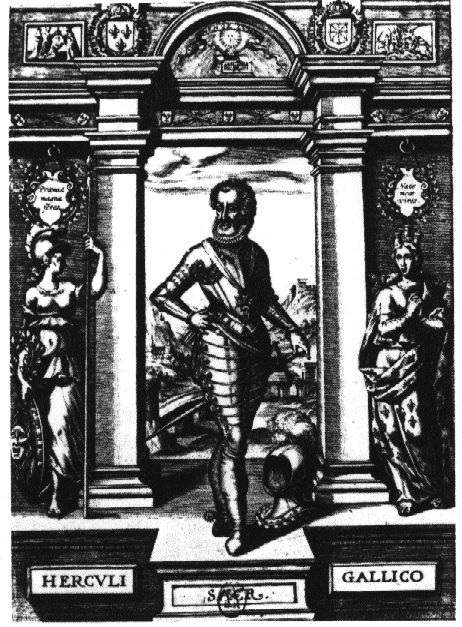 Estate Arms: Quarterly 1st & 4th Or a Portcullis Gules 2nd Or a Fleur-di-lis Gules 3rd Argent a Fleur-di-lis Or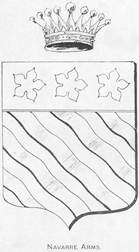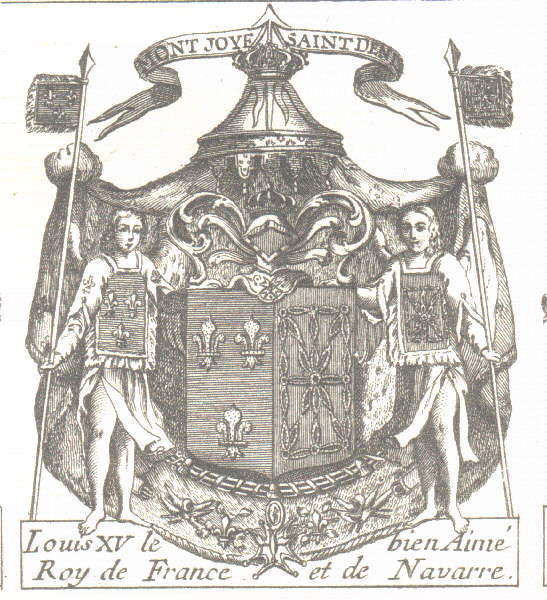 Chain - The chain was borne by the kings of Navarre, the arms being blazoned: "Gules, a trellis of chains or, in cross saltire." Pimbley's Dictionary of Heraldry - C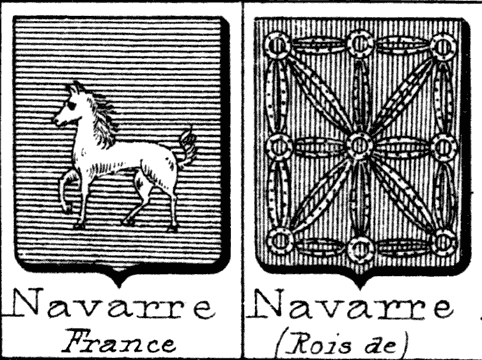 Victor & Henri Rolland. Général Illustrated Armorial. Vol 4. Lyon, France: Sauvegarde Historique.